SHAKE & STIR ONLINE LIVE VINTAGE FESTIVAL PLANNED FOR SATURDAY 26th & SUNDAY 27th JUNE – WATCH THIS SPACE FOR MORE UPDATES!
When can we next see SUBB live?
Please go to our SUBB website Events Page here to see what gigs have had to be cancelled due to Coronavirus, and which dates are still officially on!
***BREAKING NEWS***
SUJC: DRIVE-IN LIVE@The Electric Club – POSSIBILITY OF LIVE GIG IN THE CAR PARK BEING EXPLORED! Watch this space!!
Meantime you can also see loads more videos of SUBB by subscribing (free!) to our YouTube Channel here.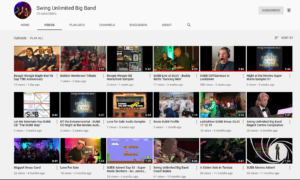 ---