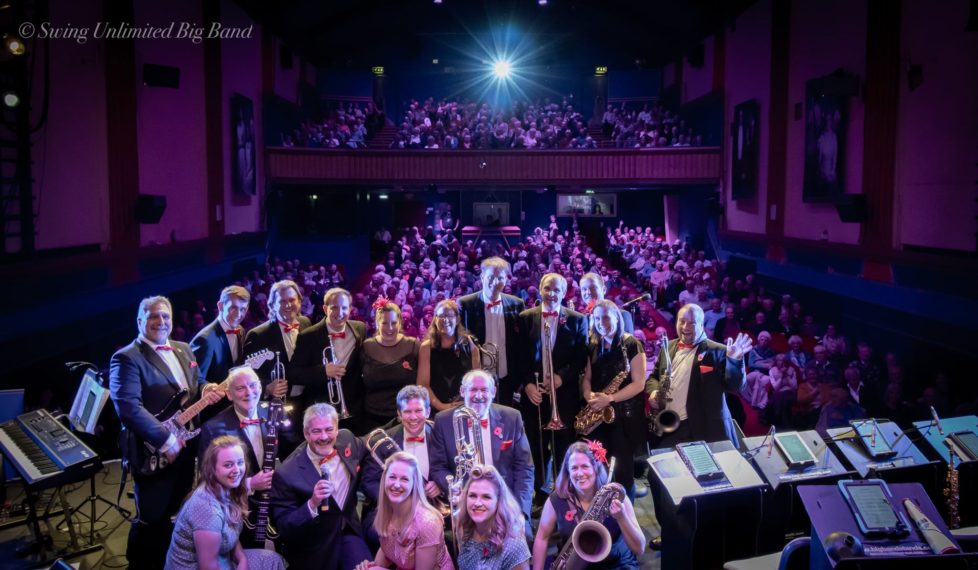 September 15, 2022
Bournemouth, UK
Time: 19:00
Venue: Bournemouth Electric Club
Address: Bournemouth Electric Club 115 Broadway Lane Bournemouth
Zipcode: BH8 0AA
State: BCP
Country: GBR
18-piece Swing Unlimited Big Band return to SUJC for the 1st time in 3 years! Early-bird tickets available for a limited time only!
About this event
SUBB perform their Unlimited repertoire from classic to contemporary big band swing & jazz, with a mix of movie themes, blues, Latin and even rock & pop tunes for good measure!
Founded in 2001, SUBB have spawned numerous other bands and their own Jazz Club venue (SUJC!) over the years.
Full-price advance tickets only £12, but the first 20 "early-bird" tickets only £6, so hurry!!!
Unlimited repertoire from classic to contemporary big band swing & jazz
Doors open at 7pm (hot food available @ only £8), live music begins 8pm sharp, bar to 11pm