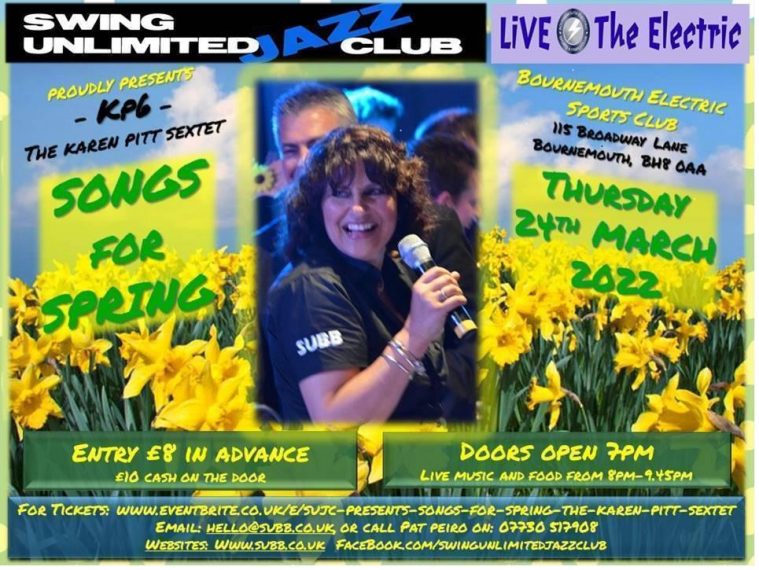 March 24, 2022
Bournemouth, Dorset
Time: 7pm
Venue: Bournemouth Electric Club
Address: 115 Broadway Lane, Bournemouth.
Zipcode: BH8 0AA
State: Dorset
Country: GBR
The amazingly joyful Karen Pitt Sextet returns for a selection of songs for spring.
Karen brings her own style to jazz standards as well as some surprises.
The band calls on the talent that SUBB has to offer, including James Stead and Nick Smith amongst others.
Get your tickets quick they will sell out!
Dining and non-dining available.