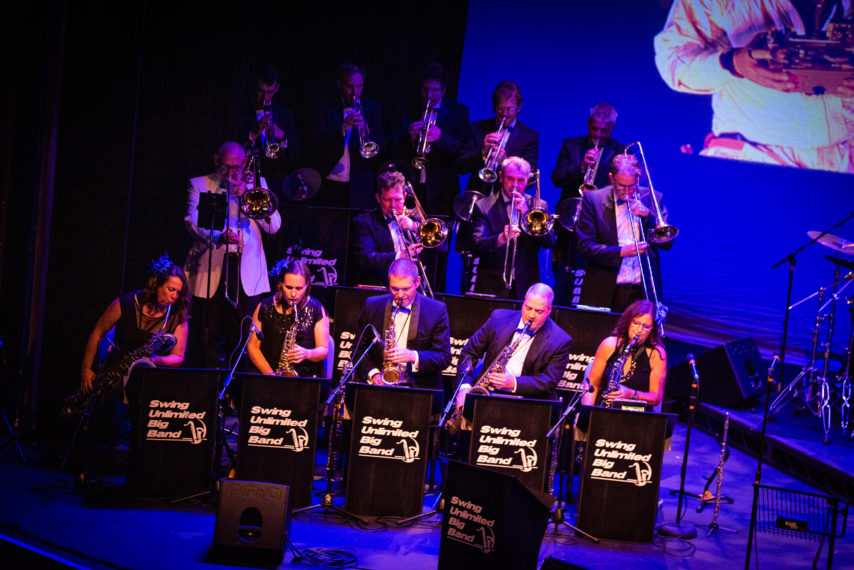 September 24, 2021
Milford on Sea
Time: 2000
Venue: Milford on Sea Community Centre
Address: ea Rd, Milford on Sea
Zipcode: SO41 0PH
State: Hampshire
Country: GBR
Phone: 01590 644861
Starts 8pm
Bar open 7:30pm                                                               Entry: £12   Tickets or Pay on Door
Swing Unlimited Big Band (SUBB) – The South Coast's Premier Big Band
It was founded in 2001 with the primary aim of creating opportunities for local musicians to play the widest possible range of "Big Band" music. Following on from this was the desire to perform this music, bringing pleasure to local audiences.
Swing Unlimited Big Band – the original band, the flagship of the eponymous SUBB Group, featuring many professional musicians and led by our very brilliant MDs, James Stead, Julian Whitehead and Patrick Peiro.